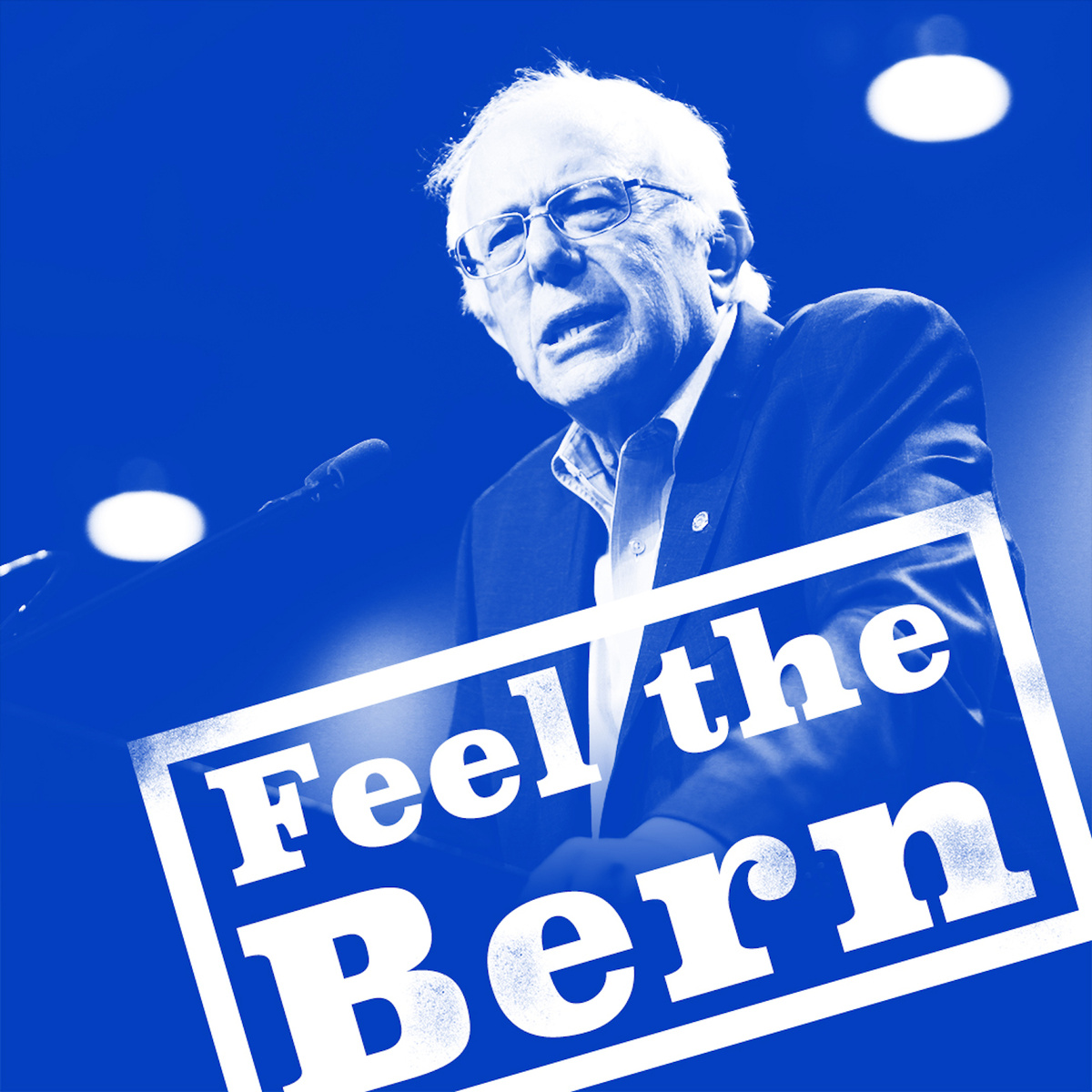 Folk who know me know that I'm feelin' the Bern. I've had some good conversations with friends who definitely don't feel the same and some have raised interesting critiques of Bernie Sanders. One friend said that Bernie should not be president because he simply doesn't understand how the world works. I disagreed and responded that perhaps it is not that he doesn't understand how the world works but instead he is offering a different paradigm as to how it should or could work.
Recently I read a really fascinating book called
Sapiens: A Brief History of Humankind
. Of all of the ideas in the book, the one that really caught my imagination is that everything works because of our unique ability to imagine a paradigm and then agree upon it. Those imagined realities enable large groups of humans to work together, to trade with one another, to form societies. Basically the author, says that there is nothing in human society that does not depend upon those imagined realities upon which we have agreed to agree. And
those imagined realities can be changed.
I was thinking about one of those imagined realities the other day when an editorial in our local paper complained that the problems with the dollar began when its value was cut off from anything real - i.e. gold. But, the value of gold is also tied to nothing "real." The book uses gold as an illustration of imagined realities. While the metal does have some iteresting properties, there is no reason beyond a cultural agreement that it should hold any more value than some other metal, many of which are significantly more useful. Ineed, when the Spaniards arrived in the new world, searching for gold, the native people were confused. Gold is pretty, they thought, but too soft for any important uses. They imagined much lower value for that soft yellow metal.
Back to Bernie... there is no reason beyond the fact that we have all imagined the world as it is that it should remain that way. We have decided that some people should be incredibly wealthy while others struggle and even die from want. We have decided that a freakishly tall, athletic man should make tons of money for entertaining us with incredible feats that we cannot accomplish while the one who picks our food, bent over in the hot sun in a field day after day, struggles. Why? The list could go on.
Now Bernie is not calling for crazy changes. Indeed, many of the changes he envisioned are already part of the imagined reality in much of the world but it is a different reality than the one we've adopted together in the US at this point. That is why he is revolutionary. That is why he challenges the powers that be. That is why I'm feelin' the Bern. I want to see a new paradigm and the one he is offering is a lot more like the one I believe that God imagines for us than the one we currently have.